---
Craft Turf Farms is a family owned farm that just celebrated its 30th anniversary. Our 1,500-acre turf farm is located in Foley, AL on prime farmland equipped to ensure optimum moisture, mature root systems and dense uniformity. We focus on quality and client satisfaction and provide turf in traditional slabs, and 42" Magnum rolls, all at competitive prices. All grass is cut to order to guarantee our customers receive fresh, quality turf.
Craft Turf Farms offers a variety of warm season, southern grasses. Centipede, Tifton 419 Bermuda, Empire Zoysia, Tifdwarf Bermuda, Geo Zoysia and Palmetto St. Augustine have all proven themselves as excellent grasses for our area. Our experience in weed control, fertilization, and disease and insect control allows us to supply our customer with high-quality grasses throughout the year.
Our product and services have been developed specifically to meet the needs of licensed landscapers, retail nurseries and building contractors. We sell our sod products to the general public as well, and are happy to help homeowners find the right grass for any application. Call us today for a price quote. Grass is our business. Let us supply your next job!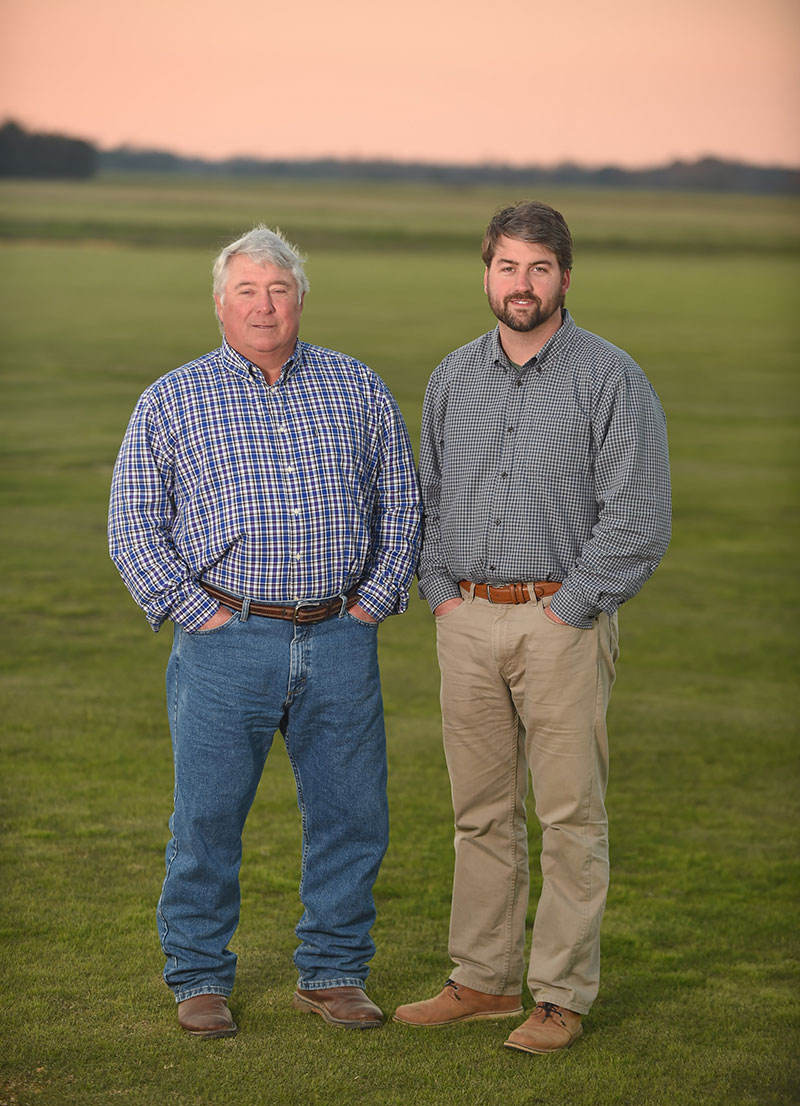 John and Patrick Chapman - Owners
---
100
---
Years of combined experience
Craft Turf Farms is a family-owned operation staffed with employees that have over 100 years of combined experience growing healthy, beautiful turf grass. Many of our employees began working with us right after high school or college and are life-long residents of Baldwin County. We are extremely proud of our employees and of their commitment to Craft Farms.
John and Patrick Chapman - Owners
Chandler LeGault - Farm manager
Rae Ann Silvers - CFO/ Trucking
Jane Byrd - Invoicing/ Accounts receivable
Family-owned and operated since 1972